Best Concerts of 2016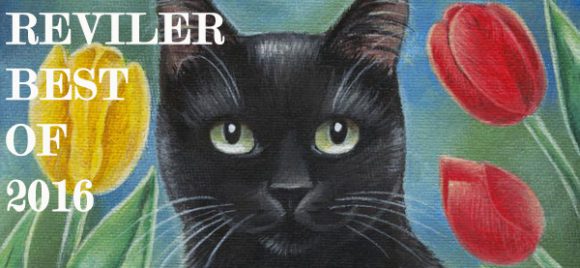 It's the most wonderful time of the year…list time. We will be collecting the albums, songs and concerts we thought were the best for 2016 and sharing them with you, dear readers. Check out below our favorite concerts of 2016.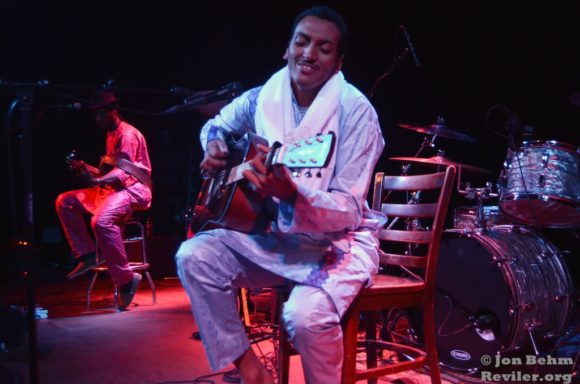 Jon
1. Bombino at the Cedar Cultural Center (photos)
Seen him a few times now and each time just keeps getting better
2. Nicolas Jaar at First Avenue (photos / review)
First time seeing electronic wizard Jaar and it did not disappoint – and pretty engaging for a guy behind a laptop
3. Khruangbin at the 7th St. Entry (photos)
These 60's Thai pop guys are really great – more people should hear this band
4. Chance the Rapper at Rock the Garden (photos)
Usually RTG seems like a pretty passive affair – more of an excuse to sit outside and drink alongside other fans of generic, boring music. But when Chance took the stage this year the response was actually pretty electric.
5. Cate Le Bon at the Cedar (photos)
This was my fourth time seeing LeBon and she's a great performer – this year was no exception (and a great new record to boot).
6. Swans at the Fine Line (photos)
FINALLY got to see Swans and they were really pretty terrific. And HEAVY, man.
7. Oddisee at the 7th St. Entry (photos)
Great, intimate performance from a guy whom I am convinced is going to make it big.
8. A Tribe Called Red at the Skyway Theater (photos)
Great show, and experienced just after the recent (hopefully permanent) victory in the fight over the Dakota Access Pipeline. Felt like a celebration.
9. Fanfare Ciocarlia at the Cedar (photos)
My favorite Eastern European brass band – I wish they came back every year.
10. King Sunny Ade at the Cedar Cultural Center (photos)
Ade is a legend, and one I never expected to be able to see and hear live.
RU:
Modern Radio 16 Year Anniversary Show (photos night 1 / night 2)
Ziemba/Mar Habrine/Itch Princess at the 7th St. Entry
Empress Of/Dizzy Fae/RONiiA at the Amsterdam
Kevin Morby/Jaye Bartell at the 7th St. Entry
Kitten Forever/Royal Brat/Bruise Violet/Cherry Cola at the Triple Rock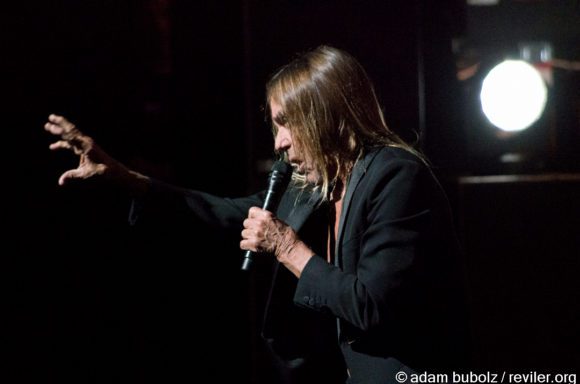 Adam
1. Iggy Pop at Northrop Auditorium (photos)
I saw Iggy Pop in 1997 in a time when no one really cared about Iggy Pop anymore but he still brough it. Almost 20 years later, a solid new album, a cool backing band and Iggy still has everything that you love about Iggy plus a solid set of all Lust For Life and The Idiot along with songs from the new album.
2. Cropped out Festival (Louisville, KY) (photos)
How can a festival both be entirely free spirited in attitude but be perfectly on time? I still haven't figured this one out yet. While only 2/3rds of Dead C made it to the US, their appearance alone made it worth it plus Fred & Toody playing with the river behind them, Pissed Jeans tearing things up, Kool Keith and some truly wild shows in the upstairs bar. All this for around $50 makes Cropped Out a true gem of festivals in the US.
3. Migration Fest (Olympia, WA) (photos)
Along with Cropped Out, I had the pleasure of attending two of the greatest small festivals in the US this year. Following two previous editions in Oshkosh, WI, Migration brought most of the Gilead Media booked greats of the past festivals to Olympia along with a whole bunch of othersands from 20 Buck Spin. While most of my enjoyment came from some of my old favorites (Thou, Kowloon Walled City, etc), Migration booked a solid few days of the best in American underground metal.
4. Thou at the Triple Rock (photos)
An excellent kickoff to the year brought together some of the best in local music (False and Naive Sense) with two greats on the national scene (Fister and Thou). Hard to top when one of the best shows of the year happens within the first two weeks.
5. Kanye West at Xcel Energy Center
Floating stage above the audience was a pretty amazing setup to watch and Kanye brought the hits without many breaks.
6. King Khan & The Shrines at the Turf Club (photos)
I've always been more into the King Khan & BBQ Show records but seeing two sets with the Shrines made me a true believer.
7. Tortoise at the Cedar (photos)
Watching the members of Tortoise seamlessly bounce from instrument to instrument was a pretty amazing sight to watch a band who's been on top of their game for a long time.
8. The Hussy at Triple Rock (photos)
Following a showcase of some of the best of our locals (Teenage Moods, Frankie Teardrop and France Camp), the newly 3 piece version of The Hussy made their local debut in a very impressive fashion.
9. Beach Slang at Triple Rock (photos)
Armed with a lot of energy (and a few Replacements covers) Beach Slang played hard for a packed Triple Rock show. The band (temporarily at least) broke up a few dates after this but showed no signs of any strife at this show.
10. Wolf Eyes / Timmy's Organism at 7th Street (photos)
Third Man records surprising batch of weirdos all together for a tour made for another memorable Wolf Eyes visit

Josh
1. Saul Williams at James J Hill Library (review)
Mesmerizing set that was part of the Liquid Music series featuring Saul Williams poetry, djrupture compositions and a live orchestra, in one of the most beautiful buildings in the Twin Cities. Literally a once-in-a-lifetime experience.
2. Jay Electronica at Cabooze (review)
A basically non-existent catalog was spread over about 45 minutes of call and response featuring the few songs this mysterious living legend has put out. Top notch openers (Zuluzuluu and Sarah White) helped round out an outstanding evening.
3. Erykah Badu + Mavis Staples + Cornelius at Eaux Claires (live blog day 1 / day 2)
The first two are legeneds, the third snuck up on me. All three played mind-blowing sets at the always-solid Eaux Claures festival.
4. MJMJ tape release show at Eagles Club
Three bands (American Cream, IE, ZOZO Tek) celebrating live tapes they put out on the great local MJMJ Records decided to meld their performances into one 60 minutes set. Each group took the lead for 20 minutes, but they all jammed the whole time, creating a wave of music that was fascinating to see and hear.
5. Nicolas Jaar at First Ave (photos / review)
A heavy, dark show that came just before some heavy, dark times.
HM: Eartheater at the Cedar; Black Sabbath at Target Center

1. Kanye West at Xcel Energy Center, Saint Pablo Tour
2. Charles Bradley at Sociable Cider Werks
3. Questlove at the Revolution Afterparty, First Avenue Mainroom
4. ZULUZULUU Residency at Icehouse
5. The KLiT*U*aTION at First Avenue Mainroom