The Best of 2012: Local Songs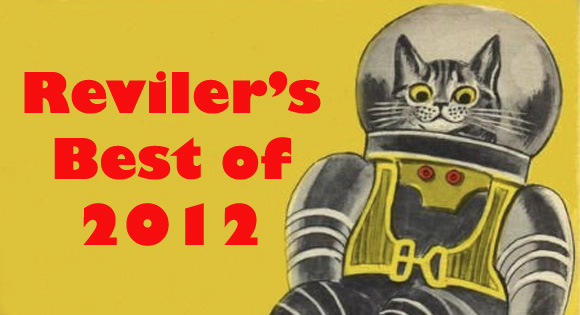 It is that time of year again, folks.  Eggnog, people cutting down trees and putting them in their living rooms, people pretending the sweater they have worn a million times is now ironic and "ugly"—– and lists.  Beautiful, beautiful lists.  We here at Reviler would be remiss to pass up and opportunity to rank, order, catalog and otherwise pontificate numerically our choices for what we thought was the "best" of 2012.  We even invited some of our BFF's to join the party.  Think we are wrong?  After you hit "send" on the email death threat to us, leave you choices as to why we so wildly missed the mark in the comment section and we can debate things 21st century style.  Over the internet and in our underwear. Mazel tov.
Best Local Songs of 2012

Ali (Egypto Knuckles, Background Noise Crew)
1.  MaLLy & The Sundance Kid "Good One" (Feat. K.Raydio)
2.  TTxBC "Early Morning, Pt. 3
3.  Brother Ali "Mourning In America"
4.  P.O.S. "Bumper"
5.  Polica "Lay Your Cards Out" (Feat. Mike Noyce)

Tess (Radio K)
P.O.S. "Get Down"
Dark Dark Dark "Last Time I Saw Joe"
Rupert Angeleyes "Saddest Song in the World"
The Chalice "Push It"
Guante & Big Cats "Other"

Zach McCormick (Radio K)
A. Wolf & Her Claws-Zero to 60
Mixed Blood Majority-Fine Print
Guante & Big Cats-Other or The Invisible Backpacker of Privilege
Heiruspecs-Eye for an Eye
L'Assassins-Backseat Bomp
YN Rich Kids-Hot Cheetos and Takis
Audio Perm-Spark One

Josh (Reviler)
(NOTE- only songs that were not on albums that made local top 10)
Brute Heart- Wildfire
Father You See Queen- We Give and Give and You Take and Take and Take and Take
The Chalice- Push It
Is/Is- Lie Awake + Gospel Gossip- Atlantic Blue
Olsen Twins- Are you as happy as I am?
(Honorable Mention: Gigamesh- Don't Stop, Dark Dark Dark- Tell Me, Bloodnstuff- Give Me a Call)

Jon (Reviler)
Leisure Birds – Silver Runner
POS – Get Down (with Mike Mictlan)
Is/Is – Loose Skin
Food Pyramid – Oh Mercy
Tender Meat – Cockpit Dread
Dark Dark Dark – How It Went Down
Robust Worlds – Best Wishes
Guante & Big Cats! – Until There's Nothing Left
Tickle Torture – Together Again
MaLLy – Shine