Five Acts Not to Miss Each Day at Eaux Claires Festival This Weekend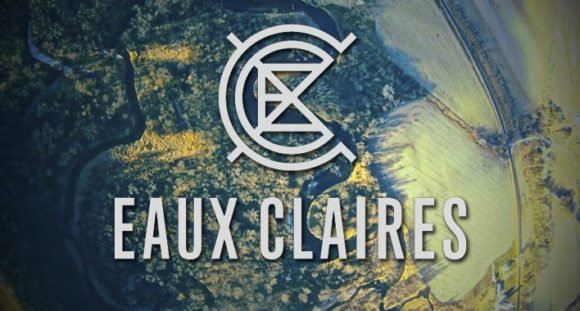 We will be making the trip down to Eaxu Claires fest vol. II this weekend to check out what Justin Vernon, et al have come up with this year. For folks going, you probably don't need a push to see the headliners (Bon Iver, James Blake, Beach House, etc), so we've picked five sets from each day that we are most excited to see. More info about times/maps/tickets/etc can be found at the official Eaux Claires website.
FRIDAY
Andrew Broder + Crescent Moon "Palm's Up" (5:00 PM / The Banks) || Kill the Vultures "Walk on Water" (2:00 PM / The Dells)

A double dose of one of the best MCs from Minnesota (Crescent Moon). First with beat alchemist Andrew Broder (who you can also see with his outstanding Fog project later at EC) and later as part of the seminal duo Kill the Vultures. Don't miss either.
Vince Staples "Lift Me Up" (5:25 PM / Flambeaux)
One of the best young rappers in the world, sandwiched in-between a bunch of folkies. When you look back in 10 years when he is gigantic, don't be the dummy who has to admit you skipped his set.
Richard Reed Parry "Quartet for Heart & Breath" (2:15 PM / Lake Eaux Lune)
Don't know a ton about this project from Reed Parry, a member of Arcade Fire, but apparently he will be debuting new material and I'm guessing it will sound cinematic and pristine like the material below. Should be a good way to chill out on a Friday afternoon.
Deafheaven "Brought to the Water (Full Album Stream)" (5:45 PM / The Dells)
Since the temp seems like it will not be scorching, leave it to these dudes to melt your faces off. \m/
Tickle Torture "Would I Love You (Live at First Ave)" (11:00 PM / The Kills)
I'm guessing most of the children will be tucked away and asleep by 11pm, and if not they should be taken somewhere else by the time the warped electronic freakshow of Tickle Torture hit the stage. End the day on a weird note.
SATURDAY
Catsax "S/T LP" (1:45 PM / The Banks)
One of multiple solid project from local producer Big Cats!, Catsax doesn't play out a ton, so get there early on Saturday and check them out to hear what their horn and producer project sounds like live.

Mavis Stapes "When Will We Be Paid" (1:45PM / Lake Ezux Lune)
I shouldn't have to tell you why you should see Mavis Staples. Just do it.
Shabazz Palaces "Forerunner Foray" (2:45 / The Dells)
Probably my favorite hip hop group of the last few years, Shabazz Palaces combine outward facing beats and rhythms with knotty, complex lyrical content. And they are great live.

William Tyler "Albion Moonlight" (8PM / The Dells)
Tyler's last few records have been stone-cold classics of Fahey-style primitive americana, and live he brings a whole band with to flesh out the sound.

Erykah Badu "Cell U Lar Device" (8:45 PM / Lake Eaux Lune)
Like Mavis, Ms. Badu should need no introduction. I'm very much looking forward to seeing what she brings to the stage from her extensive back catalog of pop, funk, soul, R&B and about a dozen other genres.