Listen to some space-y psych from French cosmic wanderers Tara King Th.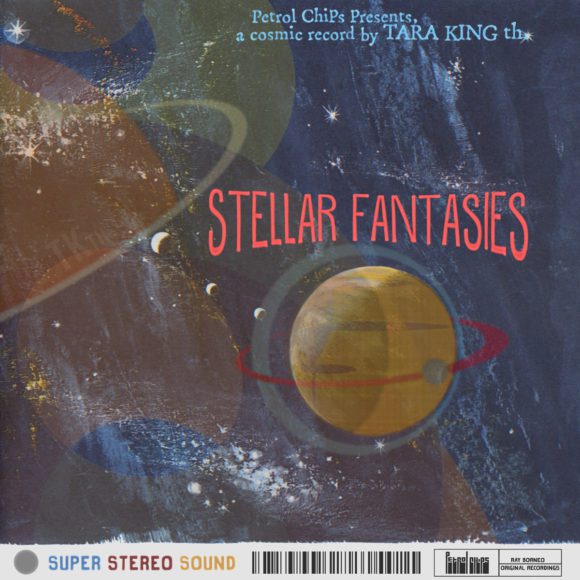 I first heard the woozy, spaced-out psych pop of Tara King Th. a few years back when the great Moon Glyph label brought their cosmic sounds to my stereo. Since that time they have released material on different labels, but I've tried to keep tabs on the French group as they've continued to evolve their sound and put out records that touch both the warm vintage past and reach into the ether of space. One thing I like about their music is their total commitment to the aesthetic, from the titles to the artwork to the music. Stellar Fantasies is 16 songs that the band describe as a "soundtrack of an alternate timelines…..stellar and cosmic!"
The album ranges from the short instrumentals like "Celestial Echoes," — which sounds like it could be the soundtrack to a Simpson Halloween episode — to the space-psych charge of "Aboard the Asterion," the yearning and wistful closer "Astral Projections," all the way to the galloping, intraterrestrial synth explosion of "Zero Gravity," it is a mind-bending trip that melds melody with experimentation. Mixing higher octane with more dreamy, ambient explorations, it is probably the headiest work the group have released to date. Like their previous work, it is adventorous enough to keep your attention but rooted enough in strong songwriting to not be superfluous.
You can listen to the record below, and the band have made the album into a CD (Petrol Chips, via bandcamp below) and a CS (Moon Glyph).