We Went There: Ata Kak at The Cedar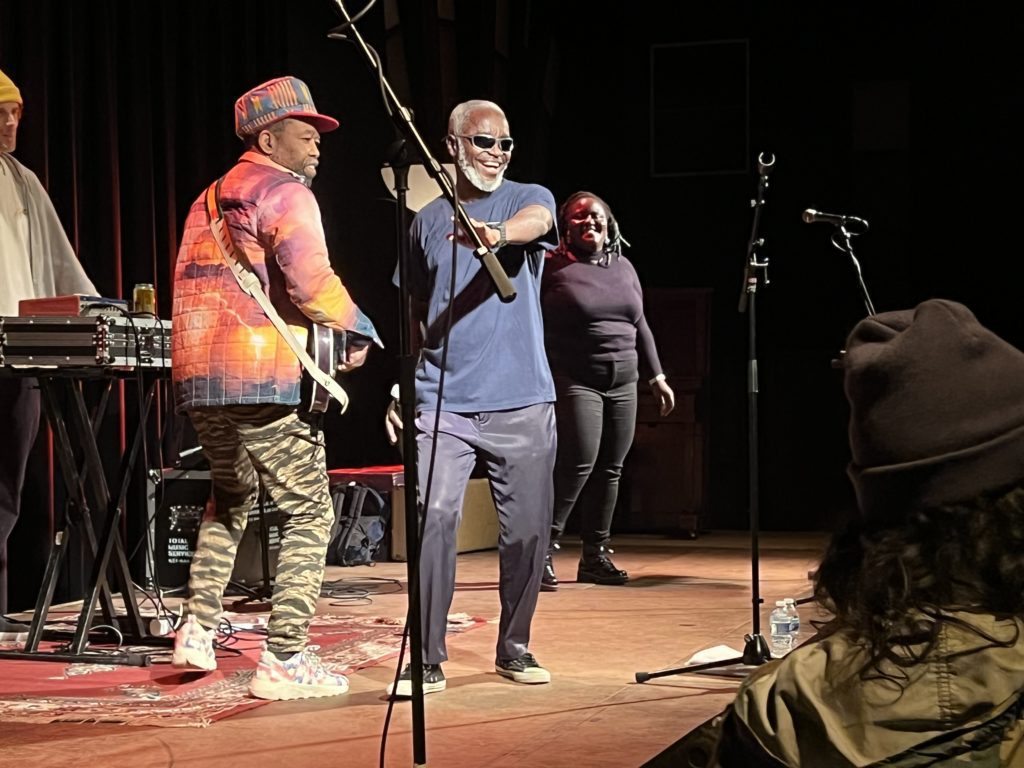 Ata Kak knows how to party. From the moment he walked on stage and his band kicked into gear the crowd was jumping. The crowd had been waiting – Ata Kak had planned to tour the US in 2020, but shows were canceled as the Covid pandemic washed across the nation. The bouncy, hype show was the antidote to a winter spent indoors and the perfect kickoff to Minnesota sprint.
The 2020 tour being canceled wasn't the first time we've had to wait for Ata Kak's music. His mid-1990s cassette Obaa Sima was first posted to the inimitable Awesome Tapes from Africa blog in 2011. It took blogger and label owner Brian Shimkovitz a few more years to discover where the unique music came from. In 2015 he found Yaw Atta-Owusu, a self-taught Ghanian musician who'd also lived in Canada and Germany. Obaa Sima is unlike much else you'll ever hear – it has hints of Prince-style funk, 80s Casiotone synths, and skittering, ticky-tacky electro drums. I'd heard that he made the album himself, and it has the loose, lo-fi charm of a bedroom project.
But what would it sound like live, and how would it feel while we're all masked up?
Ata Kak came bounding onto the stage as his drum machine player, bassist, and backing vocalist slipped into a groove. His wild, frenetic rapping was filled with a ton of joy, and the crowd was bouncing before the end of the first song. It was fun – you could feel people smiling beneath their masks. But Yaw wanted more: "You should dance!" he called out to the crowd. "It's free! If you want to dance, dance! If you want to stomp your feet, stomp your feet! It's free!"
The crowd (mostly a lot younger than i expected, i think? I'm used to going to shows at the Cedar and seeing every other bearded, band-shirt wearing dude from Minneapolis standing around me, and this crowd seemed younger and a lot more fun) got lit up from that. People shook their asses, bounced up and down, and grooved in their own awkward ways to Ata Kak's tunes.
It's fun to hear an artist live after you've only heard them on tape. The bass was heavier and bigger, the kick bumped a little harder and the snare was a little more slappy over the Cedar's sound system. Some songs sounded more like Detroit techno and Chicago house music than I remembered from the album. After waiting for a couple years, Ata Kak did not disappoint. 
— Atom Robinson / @atomrobinson