We Went There: Altin Gün + Sessa at Music Hall of Williamsburg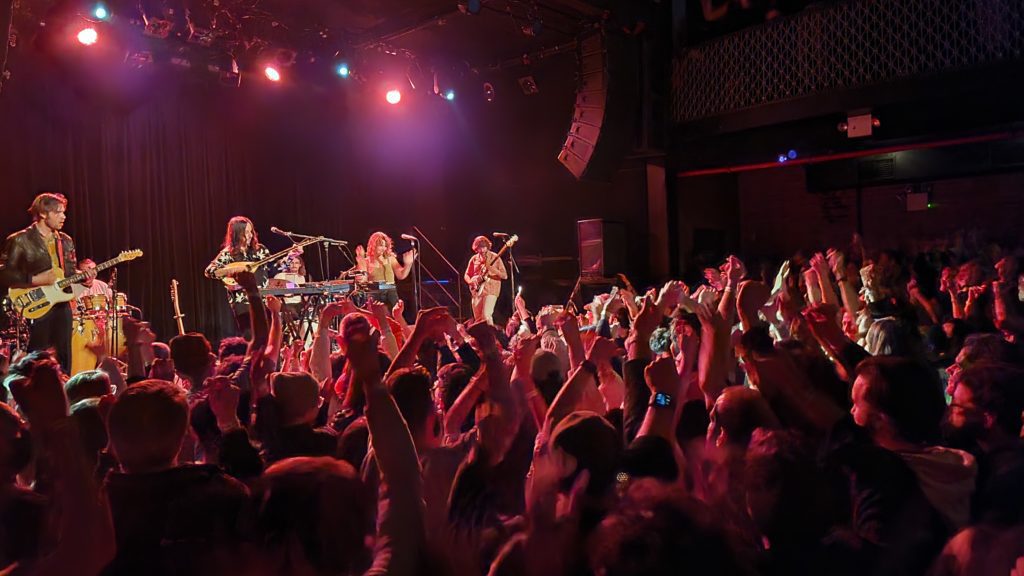 Even in the city that never sleeps, there is always the concern that a Wednesday night show, following a gloomy, chilly day, will struggle to find it's footing. 

This seemed a distinct possibility as Sessa, backed by drums and two backup singers, started off his great opening set but was met with low energy and an annoyingly chatty crowd. His warm, tropicalia-infused folk sounded like a warm beach under a glowing sun, and he played a mixture of songs from his first LP (Grandeza), material off his forthcoming LP Estrela Acesa and a couple of choice classic-era Tropicalia covers that showcased his influences. As the sold out crowd trickled in, he won over the masses with a few excursions into more raucous material and his infectious warmth and energy. There was even some bodies moving, a precursor to the sweaty dance party that was to come.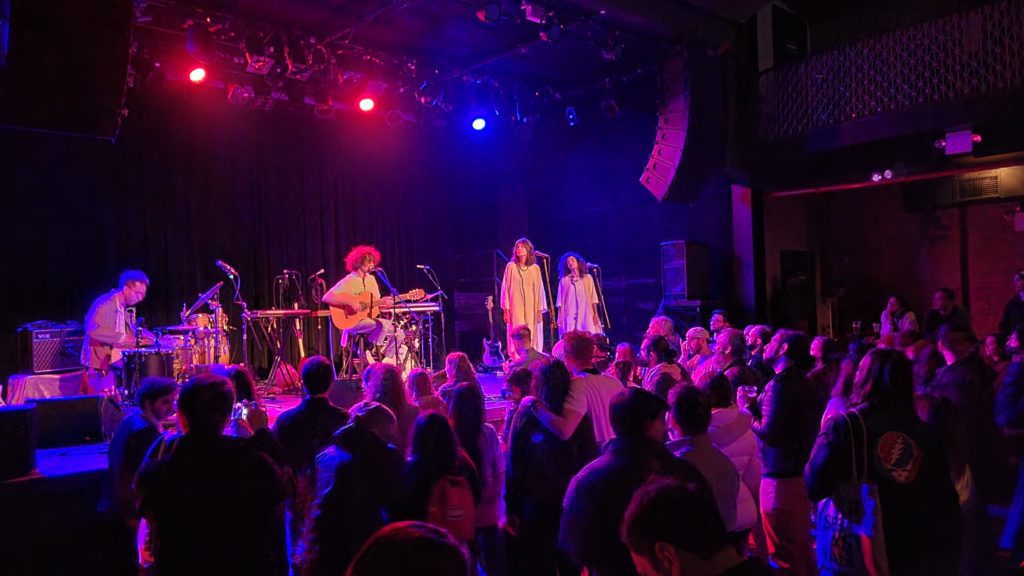 While I was excited to see he was opening the show, I knew from previous times seeing both bands that the music wasn't quite as strident as the headliners. Luckily his talent and charm made his set impossible not to like, and he clearly won over converts during his 40 minute set. I was already excited to hear his new LP when it drops in June, and this set only increased that anticipation.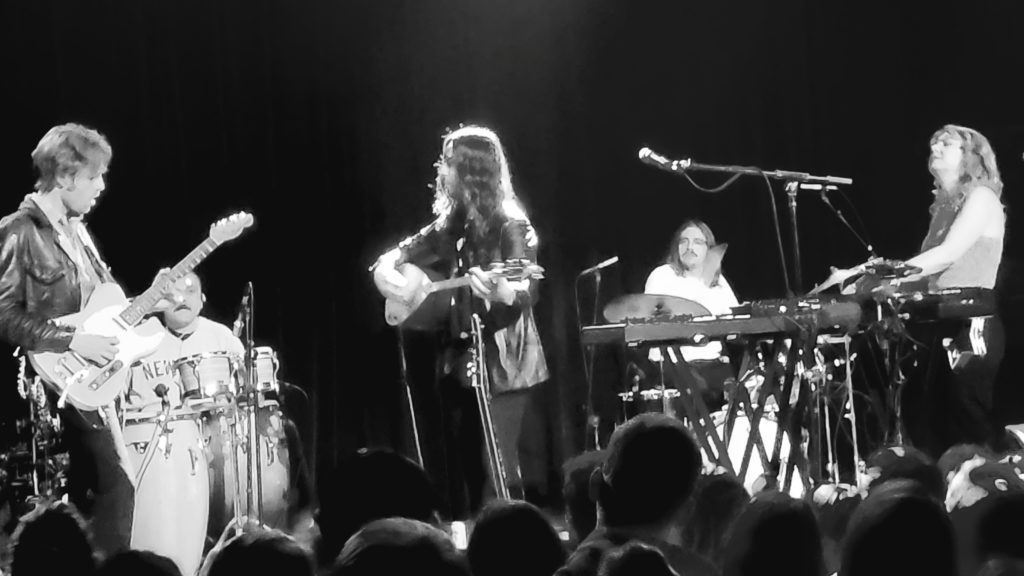 By the time headliners Altin Gün hit the stage, the Music Hall of Williamsburg was sufficiently packed and the energy was palatable. Over almost exactly 90 minutes, there was hardly two minutes where that excitement wasn't met with a life-affirming level of joyous music from the six piece band.
Blending songs from their various albums, they highlighted their ability to meld Anatolian rock, booty-shaking funk, glittering disco, Turkish folk and fist-pumping rock. It may be easy to lazily fit them into some weird "world music" genre that comes with any musical starting point that isn't Western rock and roll, but the concoction that flowed easily off the stage Wednesday is something above categorization, something larger than genre, something that eludes words when a huge crowd sings along, shakes their hips and smiles until your face hurts. 
On the first night of back-to-back sold out shows, the group had the crowd eating out of their hands, playing a set that saw singalongs, an escalating dance party, a band member jumping into the crowd and non-gratuitous solos by almost every member of the band. Their music stands on it's own two feet, but live it bristles with energy that is hard to describe. Maybe it's still dealing with COVID lack of shows, or maybe it was ripping through the haze of a mid-week show, but the end result was a show that felt like it was bursting at the seams. It was a wild musical ride, and it was the kind of night that reminds you of the power of music. If Altin Gün are coming anywhere near your town, drop everything and get your ass there.