Glass Buds/Orchard Thief Melt Day EP Review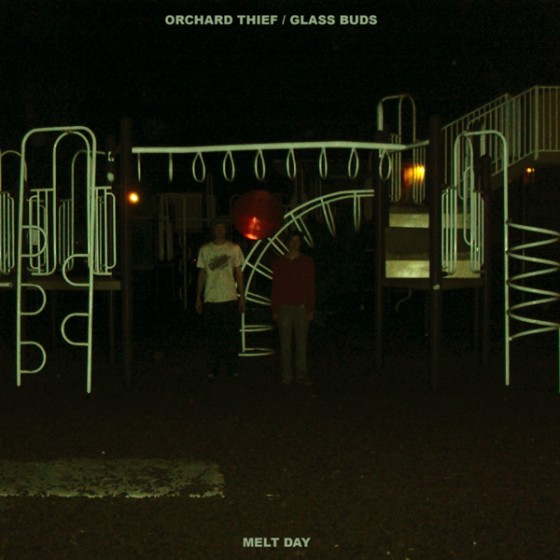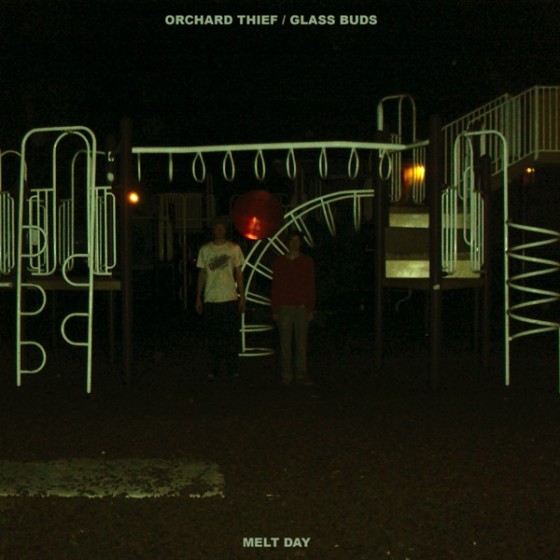 Orchard Thief 82/100
Glass Buds: 79/100
Twin Cities bands Glass Buds and Orchard Thief both have dreamy psychedelic sounds that make for a natural pairing.  That is why the groups' upcoming split Melt Day EP is so fluid – the first band's two tracks ease into the second band's without so much as a ripple.  Make no mistake though – even with whole host of similarities, each of these bands also leave their own unique imprint on the record.
Glass Buds offerings, "Frozen Beach" and "Empty Room" both hold a sense of giddy awe.  "Frozen Beach" channels the whimsical glee of Spring with unrestrained, nonsensical howling over a swirl of hamfisted guitars.  "Empty Room" is a bit more buttoned down, and I think the better track for it.  The song is full of dense reverb – making the heavily layered vocals as well as the guitars echo with a primal sense of wonder.   In some ways it sounds a little like Grizzly Bear, except with much of the structure and lyrical content of the indie band stripped away, leaving pure mellow harmony.
On the other side of the split you have Orchard Thief's "Harmony Danger Swamp" and "Transparent Popsicle."   Both tracks contain lyrical content, but with so much reverb it is difficult to make out what anyone is saying in the dense fog of sound.  Regardless, I love the chilled out surfy guitars of "HDS" – they wander through the tune somewhat aimlessly but with gorgeously haunted results.  "Transparent Popsicle" has a similar sound, but with even more blissed out distortion that brings to mind a heavily sedated trip to the beach.
While very little information is available at present about either band, hopefully at some point they will have a release party for the album.  Neither group currently has any shows listed on their myspace or even real names.  For all I know both bands are made up of the same people. For now though, enjoy a couple of mp3's and stay tuned for more info.
— Jon Behm
Orchard Thief – Harmony Danger Swamp