Pawlic: Violent Change Review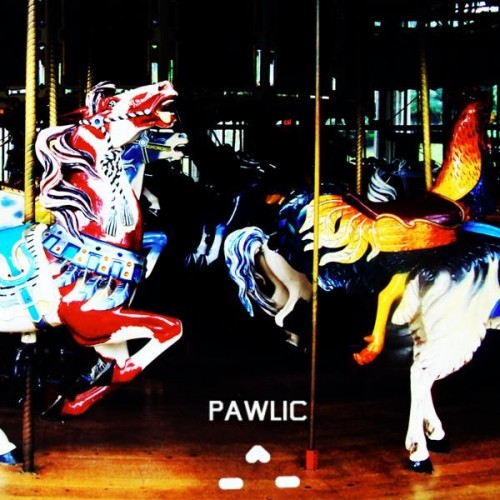 77/100
Violent Change, the new record from local home recording artist Pawlic (also of Glass Buds) isn't always an easy listen.  The vocals are at times nothing more than abrasive screaming and the distortion generally obscures anything that you might call a hook.  Still, in a local music scene that has an abundance of straightforward sounding pop acts, it is refreshing to hear something so utterly different than most of what is out there.   Violent Change is a kaleidoscopic journey through dense, low-fi soundscapes, stitched together by Pawlic alter-ego Jesse Pollock with plenty of frayed ends and loose threads sticking out.
The record begins with Pollock howling over bizarre amalgamation of synths and found sounds that isn't so much a palette as it is a sloshy soup of reverb from which the song emerges.  Eventually the track "In Sight / Morning Grass"  takes shape around a consistent beat with Pollock repeating "one thing I know" over and over (though his actual words are incredibly difficult to understand, as distorted as they are).    That pattern (if you could call something so devoid of anything resembling a pattern as such) stretches through Violent Change's entirety, with Pollock crafting dreamy, chaotic electronic orchestrations that support his agitated and at times caustic squawks.  It works best in tunes like "Sun Thief" in which the vocals are so garbled that they sound like some kind of fantastical new instrumentation that has so much reverb it sounds like was recorded at the bottom of a well.  "Moon Cherry Ranchero" works as well, adopting a distorted but neverless consistent pop hook that gives the track a tangible shape from which to play off of.  "Blue Beat Boat" is probably the record's most straightforward track, with the vocals riding backseat to a drum machine beat.  It works as well but with my favorite part comes at the tune's end when Pollock allows his twisted vocals to once again take the reins.
As interesting as Violent Change is, it is admittedly probably not a sound for everyone.  The recordings come off as unsettling and are at times even unpleasant.  Still, if you are of a mind to hear something a bit more out of step than the 1-2-3 pop that is ubiquitous in both mainstream and underground music, you might want to give Violent Change a try.  Regardless if you like it or not though you should be able to agree that Violent Change is at the very least one of the most interesting local records created this year.
— Jon Behm
Pawlic:          Myspace