Shit Robot: From the Cradle to the Rave Review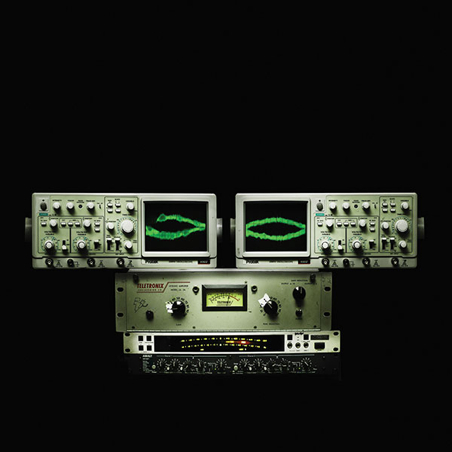 83/100
If I solely based reviews on the guests on the album and the title of the record, I think the new record from Shit Robot, littered with awesome guests and titled From the Cradle to the Rave, would probably receive a 100/100.  Even not grading albums on that curve, From the Cradle to the Rave is a really great record from Marcus Lambkin, who has been around for a while but is just now releasing his debut album on DFA.
Shit Robot fits into the classic mold of the synth driven, electro pop/dance/house music of the DFA label. The album goes from highlight to highlight, with the kind of pulsing music that would bring even your squarest friends to the dance floor.  Guest range from Hot Chip front man Alexis Taylor on "Losing My Patience," to Nancy Whang of LCD Soundsystem on "Take'em Up," and DFA kingpin James Murphy on the album opener ("Tuff Enuff") and closer ("Triumph").  Other guests, including the Juan McLean, litter the excellent album that shows why Lambkin has been regarded as one of the best DJ's in New York since the early 90's.  The album is technical wizardry that never loses it fun spirit, an album equally entertaining for the audiophiles and the club kids. 
While there are going to always be the people who snicker and roll their eyes at anything that sounds even remotely like "techno," this is an album that I personally think it would be hard to dislike if listened to with an open mind.  Like the incessant beats of Daft Punk, there is something both steely cool and emotionally buoyant about the songs on From the Cradle to the Rave.  When a person performs for nearly 20 years before releasing and "official" debut release, it is never easy to live up to hype generated in that time period.  Shit Robot does that in spades and created one of the most fun records of the year.
Shit Robot- I Found Love (Radio Edit)
     -Josh