Kelley Stoltz: To Dreamers Review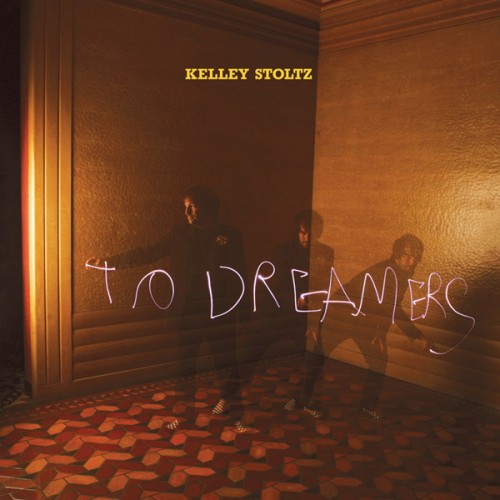 69/100
San Francisco underground icon Kelley Stoltz is a master of the lush, slow-burning melody.  Like his heroes Lennon, McCartney, and Davies, when Stoltz puts the rock n' roll on "low" he often comes up with some beautiful results.  On his brand new record To Dreamers tracks like "Pinecone" and "August" are definitive proof of this talent.  Both tunes (but especially the former) are lovely, leisurely paced tracks that are well drawn and full of nuance.
The problem with To Dreamers, however, is that with a few exceptions, Stoltz mainly sets the rock level at "high" but isn't quite able to pull it off the same feat quite nearly as well as said idols.  Dreamers is made up of made up of a lot of almost-catchy, upbeat pop hooks that might have shined brighter were they not paired with mostly banal lyrics and rock clichés.  For instance "Rock & Roll With Me"s refrain of "Do you want to rock and roll with me / do you want to lose control with me" doesn't sound like something that should be coming from a guy who's spent nearly twenty years honing his craft.  And "I Like, I Like," is more or less just a rhymed grocery list of basic stuff that Stoltz appreciates about his woman.  "I like I like… the way that you talk / I like I like….just to watch you walk," should give you an idea.   It's sort of like Green Eggs and Ham set to rock music.
And simplistic lyricism set to irresistible pop hooks isn't by definition a terrible thing – The Beatles built an entire cult around it in their early sixties beginnings.  Unfortunately though, for the most part Stoltz's hooks just aren't enough to carry the songwriting.  I mean the Beatles' "Love Me Do" certainly wasn't brilliant for its exceptional lyrics.  It did, however, contain some of the catchiest hooks of its day, and that was (and still is) enough.  And Stoltz seems to be banking on that same concept, except that in his case the earworms just don't get very deep.
That's not to say Dreamers is terrible though.  Much of the record is actually completely listenable, like surf infused gem "Keeping the Flame" or the "Big Boy" Pete Miller cover "Baby I Got News For You," (which Stoltz actually recorded with Miller).   But Stoltz might succeed by distancing himself more from his influences – it's hard to listen to "I Remember You Were Wild" without thinking "that sounds like the guitar chords from 'Sweet Jane,'" or "I Don't Get That" without noticing that some of the vocal inflections sound ripped straight from a Ray Davies song.   And when you hear so much of other artists in his tracks, you can't help but observe that the comparisons don't generally favor Stoltz.
After hearing "Pinecone" (one of my favorite tracks of the year) a short while back on the In A Cloud compilation, I was pretty damn excited about hearing To Dreamers. And while I still stand behind the merits of that single particularly great song, I do feel a bit let down by the fact that comparatively, the rest of To Dreamers doesn't come anywhere close.  
— Jon Behm
Kelley Stoltz:          Myspace
.