The Definitive Minnesota Playlist (Part IV)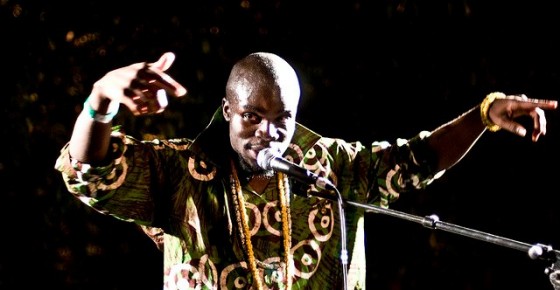 What is the Minnesota Music scene?  Is it today's local bands? Is it the memory of yesterday's greats? Is it the most popular acts or the niche dwellers?  If you could create a playlist that would be "Definitively Minnesotan" what songs would you choose? That's the question we put to our Four Takes contributors for this unique, locally inpsired feature. Every day this week we have been offering a new perspective on the same feature.  Here is Jon Behm's take to finish out the series.

Jon Behm (Reviler)
Michael Yonkers and the Blind Shake – Cold Town
Has Minneapolis/St. Paul always had a great psychedelic/garage scene?  In a spectacular meeting of the old with the new, my hands-down favorite local band united with underground local legend Michael Yonkers to record this terrific track (amongst several) just last year.
While we may not have NYC's girth, the variety of world culture in the Twin Cities is astounding, and unfortunately, isn't always reflected in our popular music.  M.anifest is an exception though – the Ghanain-born MC has managed to bridge the cultural gap and has found fans of all colors and creeds. Plus he raps about shoveling snow.
When we talk about the history of rock music in Minnesota, too often it's a three track conversation going pretty much: Replacements, Husker Du, Soul Asylum.  I think I would rather hear local garage legends The Litter though over all three of those bands.
It would just be wrong to not include some Rhymesayers content on any definitive Minnesota list, and this track by Brother Ali is one of my all-time favorites.
I was hipped to a very important, if often overlooked piece of local Music history this Summer when groundbreaking label Amphetamine Reptile hosted their twenty fifth anniversary show.  The Cows didn't play, but I enjoyed hearing their tunes all day over the PA between sets, and band leader Shannon Selberg was there, scaring the shit out of everyone.
You can't really talk about Minnesota Music either without taking into account the fantastic folk/roots tradition that has been strong here since even before Dylan's day.  I think Roma are one of the best bands out there carrying on that tradition, and to me their name is synonymous with our local scene.
I am not a huge jazz fan by any stretch of the imagination, but the Bad Plus are without a doubt one of the most impressive music groups to come out of the Twin Cities over the years.  And I even like this snazzy little number, exen if I half expected it to break into the "convenient stores of Super America" jingle which I can never seem to get out of my head.
We have a really underrated experimental/noise scene going on in the Twin Cities right now, and even though Tender Meat are still very new to it, I think that they are also its brightest stars.
The women of Lake Woebegone may be strong, but the women of Minneapolis/St. Paul are stronger.  We have a huge number of tenacious, independent female voices in music here and to me, Dessa has always sort of personified that scene.  Some women might be tough.  Ours are tough but they are also complicated – and for me that will always be more interesting.
Someone had to include the Purple One , right? Prince may be crazy. He may hate his fans. He may not have any good music left in him.  He's still a legend though, and will be one no matter what craziness he pulls.
.