Live Review: Dr. Dog at First Avenue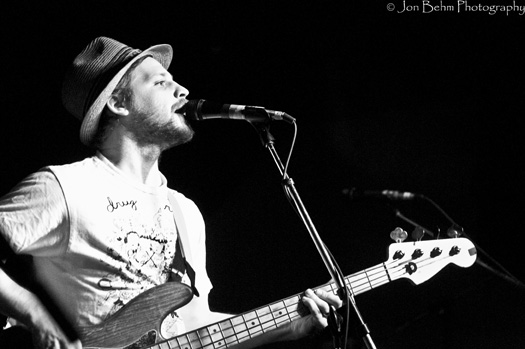 Okay, here it goes: After proclaiming to an almost sold out audience that it was their first Minneapolis headlining show, and first show in the cities in almost two years, I have to admit that I was mildly underwhelmed by Dr. Dog's performance. I'll have to say upfront that I've never been heavily into the band's records save for The Fate. I've always heard they are great live and they are usually get good slots on the festival circuit, so maybe I was expecting a little more. And it's not that the guys don't know how to put on a good live show. They know how to play their songs with their instruments, but that's part of my problem with it – they don't seem to take any chances live and rarely do they stray away from the original structure of their songs. When I see a band live I want them to have a few hiccups and switch it up a bit. Instead, Dr. Dog played it safe and banged out their songs like a band that more than likely plays around 250+ shows a year. Having been to many shows, it's awkward when the band you came to see is probably playing a cookie-cutter set from the night before.
The band blazed through material from most of their albums while most came from the group's newest LP Shame, Shame. Their brand of folk-influenced pop-rock goes over very well for our hometown crowd. The guys are as solid as solid can be and they do get into their own songs – all three guitar players bounce and jump in unison to beat of their own drum. What is a pleasure about seeing Dr. Dog live is seeing them split through genres from one song to another. One minute they can go from a heavy, almost metal-like beat to a trickling acoustic ballad the next. One of the highlights was their glorious cover Architecture In Helsinki's "Heart It Races" before the encore. They came back on to do another four-song set before closing out the night. Others at the show and Dr. Dog diehard faithfuls will probably want to chew me out for this review, but I was just expecting more from this band. Who knows? A lot of people at the show seemed to dig it, so maybe I'm just being a little hard on the guys.
      -Matt Linden