Daft Punk: Tron Legacy Review (Four Takes)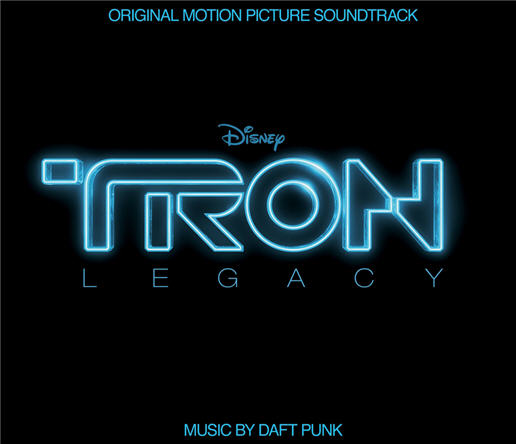 It can be difficult to gain a balanced perspective on an album after reading a single summary of the music. Bias can tilt a review, as can personal taste, history and just about everything else that is unique to the person writing it. So in an effort to offer an expanded perspective in such a medium, here are four reactions, four impressions, Four Takes on Tron Legacy by Daft Punk.

Chris (PRGRPHS)
58/100
Reviewing a soundtrack without having seen the movie is like reviewing a piece of public art while blind to its accompanying environment, but this is Daft Punk we're talking about, and while I'm sure a lot of digital lovers and one more timers are going to herd into the cineplex on December 17th solely for the name on the music credit, ultimately we're talking about a stock score for a Disney movie steeped in fanboy nostalgia and kitschy retro-futurism. It serves a basic function for the experience of watching a visually stunning semi-ironic time-killer: to emotionally manipulate by aiding in the thrill of the on-screen action. Scores like this, while necessary for a blockbuster to succeed, are not fulfilling albums unto themselves. They are rote, bombastic, and conventional, even when there are killer synth blips incorporated to remind you that this is Daft Punk, not James Horner. Sure, there are suspenseful moments that are sculpted expertly, and Daft Punk clearly did their homework (hardy-har) before delving into this project, and really they shouldn't be blamed, because this isn't really Daft Punk's record: it's Robert Iger's.
Will it be better to watch Tron: Legacy with these Frenchies behind the audio rather than your typical by-the-numbers man? Slightly, yes. But definitely not enough to get this instrumental music and film score fanatic to enjoy anything more than a passing interest in what they've come up with. They opt for lush yet mechanical strings whereas Alexandre Desplat would tickle with vibrant marimbas. They swell with muted horns whereas Angelo Badalamenti would saunter with reverbed brass and ride cymbals. They crescendo like a half-earned handjob whereas Clint Mansell would meticulously line up all his toys, only touching your shoulder blade ever so slightly, until you almost pass out and then…well you get the drift. I hate to be so selfish, but DP, give us another take on the perfect dance-pop record. We've earned it.
Ali Elabbady (Background Noise Crew, Egypto Knuckles)
86/100
Daft Punk has taken quite the hiatus since Human After All.  However they luckily have been spending that time planning something on a more grandiose scale for their next piece, which was making the motion picture score for Tron: Legacy.  It's very much a return to form for the French duo, utilizing a 80-piece orchestra along with their ambient sounds to forge to be quite the almost perfect score.  You do get bits and pieces of the Daft Punk of yore, but their virtuosity and depth add to the score itself proves to be at times challenging and whimsical at the same time.  Listen to "Derezzed" for a piece of the Daft Punk you knew, then hear the rest of the soundtrack and the way it fits so well for the scenes in the movie. For the most part it wasn't a wasted effort by any stretch, if anything it should make the fans appetites whet for more.  Hopefully it won't take so long next time.

Jon Behm (Reviler)
68/100
I have mixed feelings about the new TRON movie in general. While I am sure I will probably see the film, it still disgusts me to no end how creatively bankrupt and commercially driven the movie industry is.  Rather than ever try and make anything new they continually roll out the remakes that will assuredly be safe, bankable box office hits.  TRON Legacyis aimed squarely at the pocketbooks of Generation Xers, just as a likely 2026 remake of Titanic(set in space, starring Apple Paltrow) will be aimed at my own age bracket.  And in keeping with a formula driven movie, Daft Punk's much vaunted soundtrack doesn't really take any chances.  While the French duo were one of the key movers and shakers of the house music movement, their forward-thinking days seem to be over.  Tron Legacy is very much a film soundtrack in the mold of countless blockbuster film soundtracks, which is to say that it is filled with an orchestral score that largely serves simply to convey the film's tension (often through use of a seesawing string section).  Daft Punk dress up the mixes with their electronic fiddling, though oftentimes they actually seem secondary to the orchestra.  Still, as large orchestra productions are, Tron Legacy has some beautiful moments.  As a film soundtrack the music functions wonderfully.  As anything you might want to listen to outside of the film experience, well, you could certainly do much better.

Josh (Reviler)
68/100
Listening to the soundtrack to the new movie Tron Legacy by French electro kingpins Daft Punk is without a doubt an exercise in managing expectations.  People who are expecting to hear the robot rock of Human After All are going to be let down.  The songs, which have a strong orchestral bent and actually sound pretty much exactly what you would expect from Daft Punk making a Tron soundtrack, are only disappointing in relation to what we have all come to expect.  If I could actually listen to these songs away from the prism of "holy shit, new tracks from Daft Punk!," I might be able to fully appreciate these songs, but that just isn't possible.  Maybe with a little time and a bit of removing the songs from the disappointment that they aren't "Around the World" or "Harder, Better, Faster, Stronger" these songs will blossom, but for now they just feel like a big "meh."