The Go! Team: Rolling Blackouts Three Takes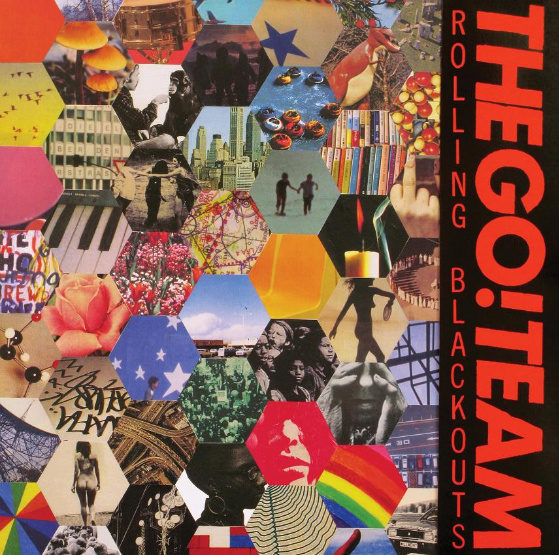 It can be difficult to gain a balanced perspective on an album after reading a single summary of the music. Bias can tilt a review, as can personal taste, history and just about everything else that is unique to the person writing it. So in an effort to offer an expanded perspective in such a medium, here are three reactions, three impressions, Three Takes on Rolling Blackouts by The Go! Team.

Mike Watton (Haunted House)
60/100
The Go! Team have a lot of interesting ideas going for themselves.  The same formula of loud, bombastic horns with rapping buried deep in the mix to the point of being nearly inaudible is all over their new album.  And it works in the same ways it did in the past.  Their stuff is totally enjoyable and rather unique when they're firing on all cylinders.  I'm not sure how well it works live, and the rapping might be so low in the mix because the M.C.'s don't exactly sound like E-40 and Too Short, but as far as driving around and listening to something, you could do much worse.  The guy who does the music, Ian Parton, has a unique vision for meshing things like Blaxploitation and Sonic Youth to make his own thing.  And that's great.  But here, there's lots of indie rock moments that just don't do anyone any favors.  Perhaps he felt that was something necessary from a business perspective, but the end result is flaccid missles landing throughout the album.  It's senseless violence, really.  But all kinds of musicians feel a weird compulsion to sabotage their own work, not just The Go! Team.  Perhaps one day someone will start a foundation to educate musicians and the public on this issue, but for now just note that "Rolling Blackouts" has its moments, but it's a bumpy ride.
Ali Elabbady (Background Noise Crew, Egypto Knuckles)
85/100
As the trumpets blast on "T.O.R.N.A.D.O," this is very much a different The Go! Team we've heard.  Their sophomore effort may have seemed as quite the letdown after "Thunder, Lightning, Strike," but "Rolling Blackouts" seeks to rectify that by replacing one thing that was severely lacking on "Proof of Youth," and hat was energy.  While their debut was brimming at the seams with it, it was hard to find on their sophomore effort.  But right out the gate on "Rolling Blackouts" we get stuff ranging from power pop to triumphantly well sampled breakdowns such as "Bust Out Brigade", and more sing-songy affairs as seen on "Secretary Song".  It's definitely a welcome return to form, and the relatively short length at 40 minutes and 13 tracks is very much an efficient work from start to finish.  Can we say welcome back?

Josh (Reviler)
66/100
All the reasons that I have for not especially liking the new Go! Team record Rolling Blackouts sound superficial and pretentious, and would probably disappearabout six beers into a night, but there is something to be said when you tire of an album by the second listen.  Starting with the punchy horns and driving rhythm of "T.O.R.N.A.D.O," the 13 tracks are slick, fun songs that are instantly appealing, but have a tendency to become grating and less enjoyable with time.  The group seems especially lost on the less dancy, more glossy pop songs like "Secretary Song," "Ready Steady Go," "Buy Nothing Day" and "Super Triangle." While there are examples of the Go! Team doing what they do well (on tracks like "Bust-Out Brigade," "Voice Yr Choice," "Yosemite Theme," "Back Like 8 Track" and the title track), even their "best" sounds hollow and uninspiring after the initial buzz wears off.  In a day and age when there are great bands like Cut Copy and LCD Soundsystem that mix dance music with a brain, the Go! Team feels a little bit like a novelty, destined more for creating short term, minor bursts of excitement than actually producing a compelling and fleshed out album.