Beastie Boys: Hot Sauce Committee, Pt. 2 Review (Three Takes)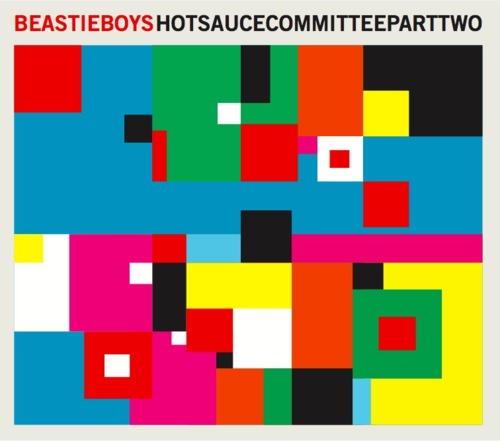 It can be difficult to gain a balanced perspective on an album after reading a single summary of the music. Bias can tilt a review, as can personal taste, history and just about everything else that is unique to the person writing it. So in an effort to offer an expanded perspective in such a medium, here are Three reactions, Three impressions, Three Takes on Hot Sauce Committee, Pt. 2 by the Beastie Boys.

Michael Herriges (Midwest Broadcast)
80/100
Writing a review for a Beastie Boys album feels a bit odd. For starters, I wasn't even alive when Licensed To Ill was released in 1986. For a hip-hop group that initially seemed gimmicky to experience the longevity that this trio has is a testament to their musical catalog. The Beastie Boys have consistently made enjoyable, uncompromising music that is true to their NYC roots. This time around, they return with Hot Sauce Committee Part Two, a reworked version of the original Hot Sauce Committee, Pt. 1 that was delayed and remains unreleased after Adam "MCA" Yauch was diagnosed with cancer.
The Beastie Boys have always done things on their own terms, but Hot Sauce Committee Part Two is especially unconcerned with following trends. The group handled most of the production, either playing instruments themselves or finding obscure records to sample. The result is a sonically diverse output. The album kicks off with a funky bass groove on the excellent "Make Some Noise." "Too Many Rappers" features Nas and is another highlight, boasting bouncing synth-work over Mike D's sharp, pounding drums. "Don't Play No Game That I Can't Win" is the Beasties' successful experiment with reggae and features a guest spot from Santigold. "Lee Majors Come Again" is a throwback to their old school punk origins.
The rapping on Hot Sauce Committee Part Two is what we've come to expect from the Beastie Boys. There are no jaw-dropping verses or punchlines on the record, and some of the lyrics occasionally borderline on corny, like Ad-Rock's tongue-in-cheek boast, "Oh my God, just look at me/ Grandpa been rapping since '83!" 
But the lack of lyrical complexity does not diminish the overall enjoyability of the album. In the end, Hot Sauce Committee Part Two is everything one could hope from a longstanding group like the Beasties: a funky offering from musicians that understand what they do best and decide to stick to their strengths. Long live the grandpas.

Jon Behm
56/100
I have a lot of respect for the Beastie Boys as hip hop pioneers. And I love me some classic Beasties. I can't really seem to get into The Hot Sauce Committee Part 2, however, the crew's latest album. And the most frustrating thing is that some of the tracks on the new record sound like they could have been good. Particularly the album's first three tracks, which are something of a timeline of Beastie's history – from punk/rap braggarts ("Make Some Noise") to experimentalists ("Nonstop Disco Powerpack") to a balance of both ("OK"). You could possibly make a case that actually the first four tracks are more representative however, with the ludicrously bad "Too Many Rappers" filling the role of the Beastie's post millennium crappiness. But for now I would like to focus on the good. While none of these first three tracks represent anything new for the band, they do represent what they can (or used to be able) to do well.
Unfortunately the Beastie's seem to have decided to go with incredibly tinny, reverb-heavy production on their vocals that make the rapping sound like it was recorded in an empty stadium from under the bleachers. The vocal production, which at times makes the rapping even unintelligible, takes everything good about the album and basically makes it moot. The production style is a bit more suited to guest vocalist Santigold, who carries "Don't Play No Game That I Can't Win," but with Mike D, Yauch, and Ad-Rock it just sounds terrible. The worst the overly long album gets is "Funky Donkey" and child-sampling "Crazy Ass Shit." The best of the lot isn't awful, but it's still a far cry from the Beastie's in their heyday.
Ali Elabbady (Background Noise Crew, Egypto Knuckles)
93/100
MCA, AdRock and Mike D join forces yet again for their eighth album, Hot Sauce Committee Pt. 2 manages to combine elements from their older records; the band elements existent mixed with electronic elements on Check Your Head & Hello Nasty with the foolishness and hip-hop style exuded on Ill Communication, which upon first listen provides to be a breath of fresh air that the boys are back.  Check such tracks as "Long Burn The Fire," which sounds like it could have been an easy b-side from the Check Your Head sessions, while the track names such as "Nonstop Disco Powerpack," "Tadlock's Glasses," "Lee Majors Comes Again," and "Mulitilateral Nuclear Disarmament" feel like tracks that were on the cutting room floor from Hello Nasty.  Music-wise, it hearkens back to stuff the boys experimented with in a more electronic-esque sense on the instrumental release The Mix-Up, while Nas provides a nice complement to the boys on "Too Many Rappers."  Overall, if Hot Sauce Committee Pt. 2 were an actual hot sauce, it'd be more like Sririacha or Tabasco; basic, yet advanced in many elements, proving that the boys still got it.