Shabazz Palaces: Black Up Review (Four takes)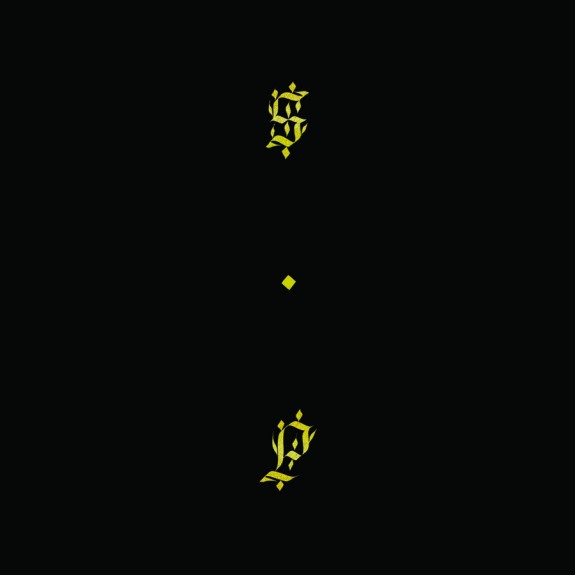 It can be difficult to gain a balanced perspective on an album after reading a single summary of the music. Bias can tilt a review, as can personal taste, history and just about everything else that is unique to the person writing it. So in an effort to offer an expanded perspective in such a medium, here are Four reactions, Four impressions, Four Takes on Black Up by Shabazz Palaces.

Ali Elabbady (Background Noise Crew, Egypto Knuckles)
89/100
While Ladybug Mecca and Cee Knowledge Doodlebug have found a great deal of success shortly after the breakup of Digable Planets, the same cannot be said for Butterfly AKA Ishmael Buter, who put out a debut that was mediocre at best.  However, it is his newest endeavor as the avant-garde rap Shabazz Palaces, with a couple of successful EP's.  And it is the debut Black Up, which definitely shows a more matured and experimental side.  Don't let the rather lengthy track names fool you, for a project like this to bring a lot of amazement it must be listened to as a whole to appreciate the slow build of each track. When each track hits such as the rhythms exuded on "Free Press and Curl," it becomes a melting pot of sorts for the dizzying and whirring synths and very Dilla-like drum arrangements, and this is where such tracks as "Youology," and "Recollctions of the Wraith."  While its still not a project for those seeking their Digable Planets nostalgia, hearing such experimentation is very much a welcome breath of fresh air, and that's exactly what Black Up provides.
Mike Watton
75/100
With Shabazz Palaces thrown in with all the talk of "weird rap" lately, you might think that they're highly innovative.  Well, yes and no.  They certainly don't fit right into today's hip hop world, but they do use elements of other artists on "Black Up."  A lot of the album is reminiscent of Cannibal Ox's "The Cold Vein," albeit a bit less grounded.  It has an aesthetic reminiscent of Tricky's "Pre-Millenium Tension" at times, too.  But that's not hating.  There's plenty of room for exploring that type of sound.  And Shabazz Palaces do it well.  The beats are thick, low-frequency synth stuff, and stay sparse through most of the album.  The drums never really lock into a steady groove, and the rapping seems to mainly augment what's going on musically.  Calling it "M.C.'ing" really wouldn't be accurate.  The occasional melodic moments can be rather Dilla-esque, and if you can rip his aesthetic off and make it work, by all means, please do.  He's very unfortunately gone.  So hearing "Recollections Of The Wraith," which over its 3:30 sounds very much like both J Dilla and Madlib, will be really enjoyable for anyone who doesn't think there's enough of that vibe out there.  Regardless of whether they're in any way true sound pioneers, they've made a very unified and creative album that rewards deep listening.         
Jon Jon Scott (Sound Verite)
88/100
Back in 1993, Digable Planets was among hip-hop's first generation of left-field artists. They scored a surprise hit with "Rebirth Of Slick (Cool Like Dat)" from their brilliant jazz inspired 1993 debut Reachin' (A New Refutation of Time and Space). This was followed by the excellent but over-looked Blowout Comb in 1994. That a record like Reachin' even existed showed the creative and sonic diversity in the landscape of Ice Cube, KRS-One, De La Soul, Public Enemy, Gang Starr, Beastie Boys and N.W.A. The diversity of artists showcased the board array of early hip-hop. Enter the young bohemians Digable Planets – jazz riffing, draped in vintage clothing, starring their ace femme fatal Mary Ann "Ladybug Mecca" Vieira, and led by the young visionary Ishmael "Butterfly" Butler. In the mid 2000's, he transformed himself into Cherrywine, a Cody Chesnutt-styled project of funk-rock that owed more to Sly Stone than The Last Poets. A few years later, in 2005, he would tour with Digable Planets; unfortunately, this was a brief reunion – no rebirth of the legendary trio would appear.
Now he has reinvented himself again as Shabazz Palaces; in this role, Butler looks back to Divine Styler and forward to post-rap's playground. Still jazzy, but maybe with a more intellectual approach, "free-jazz" excursions in the making allow him to become a truly avant-garde hip-hop artist. "You can't be Butterfly in Shabazz Palaces' world," says Craig Irving, aka Cee Knowledge, aka Doodlebug, Butler's compatriot in Digable Planets. "Each one of his projects is a different language and the interpretation of who he is requires a different word." 
Opening with the ghostly, dense, space funk manifesto of "An Echo From The Host That Profess Infinitum" buffered by wailing vocals drenched in reverb. On "Free Press and Curl" Butler confesses "I lost the best beat that I had….I'm free, to be a slave to all these things I can't escape" before proclaiming "You know I' free, to fill my smiles with tears that I forgot". The sentimental journey of "Are You…Can You….Were You? (Felt)" finds Butler chants of "It's a feeling, I woke up to it, my crime be music,relax inside my shiny blueness" as he explains his music theory. The poem to a would be lover "A Treatease Dedicated To The Avian Airess From North East Nubis (1000 questions,1 Answer)" finds Butler traveling the road of romantic. The science fiction of "Youlogy" gets a bit spooky and sinister. With soulful female vocals, muted trumpet wails and bleeps "Endeavors For Never (The Last Time We SpokeYou Said You Were Not Here, I saw You Though)" take on a jazzy stroll. On the love narrative "Recollections Of The Wraith" Butler pleads "clear some space out, so we can space out" as the tracks tribal drums invoke ancient prayers. Another track "The King's New Clothes Were Made By His Own Hands" is also anchored by African rhythms awash in dreams. The minimal bleeps and triggers on film noir "Yeah You" has Butler going hard on "corny niggas" who are "coming for me, of white shit their in hot pursuit, Euro-centric, zero pimpish…your revolution's so passe, your crony nigga". Closing with "Swerve… The Reeping Of All That Is Worthwhile ( Noir Not Withstanding)" a dynamic, boom-bap finish to a great new beginning.
For indie kids enamored with Tyler The Creator, maybe Shabazz Palaces can work as bookend, balanced look into left-field hip-hop's journey away from hip-hop's traditionalism or a pretentious slap in the face. Either way it works as a great voice from the outer reaches of hip-hop's center. Like Kanye West on mushrooms. Shabazz Palaces explores hip-hop textures without abandoning the form, musically appealing to heads that look for adventure and challenges with a new colorful vocabulary. Charles Mingus would be proud, as will Fab Five Freddy. With such a refreshing, freewheeling approach, Shabazz Palaces works a like soundtrack to a Basquiat painting. Musical travels through sound, space and future shapes make Black Up the best "free-jazz rap" record ever.
Josh (Reviler)
89/100
Having enjoyed the knotty rhymes and sullied, electro space beats and tangled rhymes of his earlier EP's, I was expecting to like the new Shabazz Palaces LP Black Up quite a bit.  Even with that expectation, I was surprised at how great and enjoyable the LP turned out to be.  Far and away my favorite hip hop record of the year, Black Up currently is sitting as one of my favorite records, hip hop or not, from 2011.
With beats are jazzy and adventurous (think Flying Lotus trying to create a southern gangster album) and the lyrics flow like memorizing stream of conscious.  Starting with the electronic glitches of "free press and curl," the album is 10 songs that will bend your mind to places other albums simply wouldn't even try to go.  Highlights include "Are you….Can We….Were you?," which after a short electronic montage slides into a hard banging track and the minimalistic, warped space funk of "Swerve…the reeping of all that is worthwhile (Noir not withstanding)," which is what I imagine a party jam will sound like a future apocalypse.   The whole album is a trip and really builds on what Shabazz Palaces (i.e Butterfly from Digable Planets) has started on his two albums from last year.
One can only hope an album this adventurous and convoluted will get the credit that it deserves.  In a time when kids rapping about raping women are the trend de jour, it is nice to hear something that is slightly avant-garde through its process and implementation, not just through teenage shock tactics.  Hopefully this album will reach as many ears as possible, because ones the lucid tones and deft rhyming of Black Up enter your brain, it's hard not to be won over.