Do Look Back: Desmond Dekker & The Aces' "Israelites"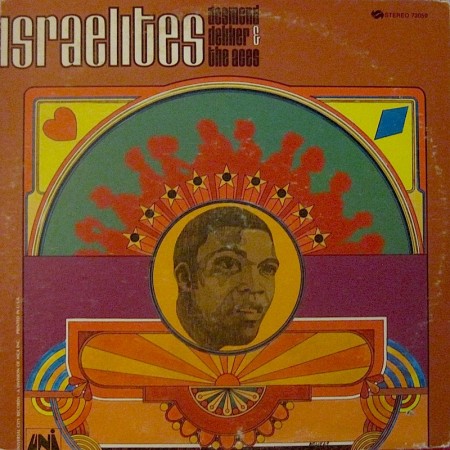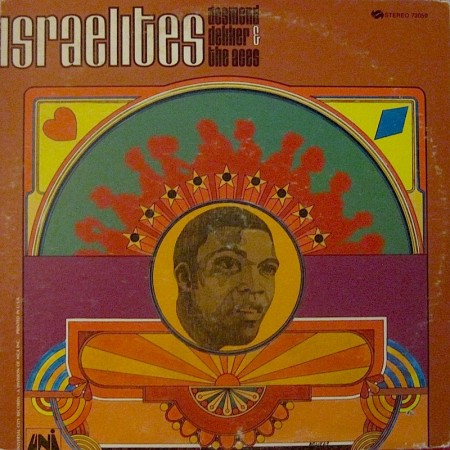 Feeling a little sad that Summer is coming to an end?  Extend the hot season as long as you can with one of the hands down, best "summer listening" albums of all time (at least in my humble opinion).  I speak of Desmond Dekker's Israelites, the 1969 LP that showcases some of the reggae/rock steady legend's best work.
But which album exactly is Israelites? It gets a bit confusing considering that Desmond Dekker performed for a period of time with a band called the Israelites (thought the 69' record was recorded with the Aces) he has seemingly several best hits compilations titled "Israelites" and the lead single off of Israelites was called, you guessed it, "Israelites." Dekker was apparently enamored enough by stories of the tribes of Israel (which Rastafarians believe themselves to be descendants of) that it now makes parsing his various projects somewhat difficult.
However if you are lucky enough o get a copy of Dekker's actual 1969 LP, then you will be rewarded with a terrific collection of reggae tunes.  And if the word "reggae" conjures images of privileged white kids vomiting on the beaches of Cancun to strands of Bob Marley's Legend, consider it instead a "rocksteady" album.   Rocksteady was a precursor to reggae as we know it, and involved peppier, more ska and rock-centric beats.  To put it in terms of U.S. rock history, think of rocksteady bands as the Beach Boys.  They were preppier and cleaner cut than what we generally view as the psychedelic rock aesthetic, yet they made a profound influence on that scene.  Similarly with reggae, rocksteady provided the roots for Bob Marley and Peter Tosh's cannabis soaked politicism.
And those roots are evident in Dekker's Israelites  ten tracks which flow with the sunny, easy sway of reggae rhythms and yet take on a poppier and more harmonic tone.  The titular leadoff track contains a staccato bass pattern and vocal harmonies but also utilizes a slowly oscillating beat that evokes a carefree Island lifestyle. "It Miek" (or "Ah It Mek" as it is also known) also uses both a rinky-dink piano sound as well as horns – two elements that reggae later minimalized. The rest of Israelites is full of deeper cuts but they too add up to a warm and richly textured listen.
For those of you without a record player, there are several versions of Dekker's Israelites on CD that functions as "greatest hits" collections.  These are actually a highly recommended place to start as well – if you can get one with versions of "You Can get it if you really Want," (written by Jimmy Cliff), "Perseverance," 'Licking Stick" and "Money & Friends," (as well as the two aforementioned tracks) you would be in good shape.  Dekker was one of Jamaica's most popular as well as talented musicians of his time so really its pretty difficult to go wrong with any comp.  And if you find yourself enjoying the CD's try and find one of Dekker's old long player's like Israelites.  You will be glad you did, particularly dring those months of the year where the sun is little seen.
— Jon Behm
Desmond Dekker:         Site
.