Amazing Births: Amazing Births LP Review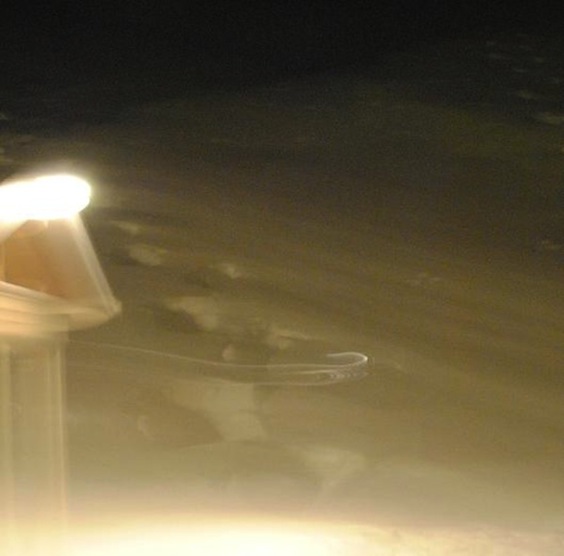 I have written enough reviews about Mark McGuire in the last 6 months to probably qualify me for a restraining order, but when he keeps releasing interesting music , I can't allow myself to let it go unmentioned. While he has released some of my favorite material this year (particularly the anthology A Young Persons Guide to…, his recent solo LP Get Lost and his excellent, self-titled collaboration with Trouble Books), his latest release doesn't quite live up to the expectations his earlier work set.
It would be a stretch to call any work by McGuire "mainstream," but his sound defiantly has a flavor that really broadens the traditional "synth-noise" spectrum. His usual sound ranges from melodic, synth and guitar driven ambient music to outright noise. His latest project, the collaborative effect with Julian Gulyas titled Amazing Births, falls closer to the later than his other work and ultimately doesn't resonate quite as deeply because of that fact.
The record is four long tracks (averaging close to 10 minutes) that are spaced out, grimy and at points challenging in their exploration. There less of the atmospheric flourishes that sprinkle McGuire's solo work and none of the beautiful vocals that sprung to life in his collaboration with Trouble Books. The four tracks are spread over 40 minutes, so there is no shortage of time that is spend building up the ambient beeps and clicks that sounds like they are crawling out from underneath a blanket of haze. "Dial Out" is a meditative synth journey that washes wave over wave through the speakers, while "P.K. Ripper" is darker and more knotty, with haunted vocal samples weaving in and out of the mix. "Whelm" is the closest to the classic McGuire sound, with a thick guitar riff juxtaposed with bubbling, birds in the forest synth chirps. The record is wrapped up with the long, meandering "Eclipsed by the Younger Moon," which stretches the sound just about as far as possible and lost me a few minutes into its 10+ minute lifespan.
Releasing three great albums in one year is never something to turn your nose up at, so I think McGuire is allowed one slip up. The four tracks on Amazing Births aren't bad, but simply don't live up to the electronic sorcery that McGuire has displayed on his great run of records and collaborations over the last 18 months. While Amazing Births is a solid, meditative synth journey that you can easily get lost in, it simply does not have the staying power of his other releases. If you are new to the work of Mark McGuire, start with his other work (and his amazing 2010 LP Living with Yourself) and save this record for when you become a complete McGuire nut like myself.