We Went There: Muja Messiah/Roc Marciano at the Cabooze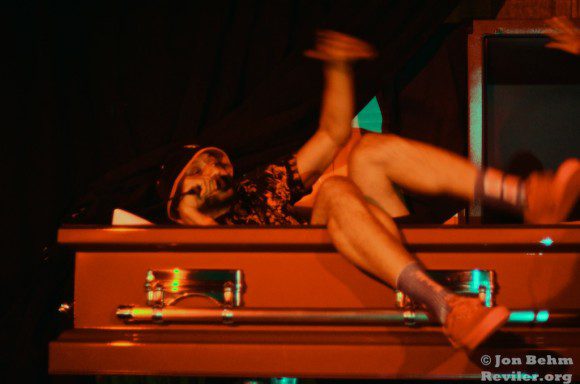 Roc Marciano and Muja Messiah performed at Cabooze on July 25 with Muja Messiah promoting his new album, Angel Blood Soup. Muja's son Nazeem opened the show around 10 to a sparse crowd, following an impromptu breakdance performance by a friend of the artist. Of course, this being the Minneapolis local scene, Nazeem's whole crew jumped onstage and rocked a joint.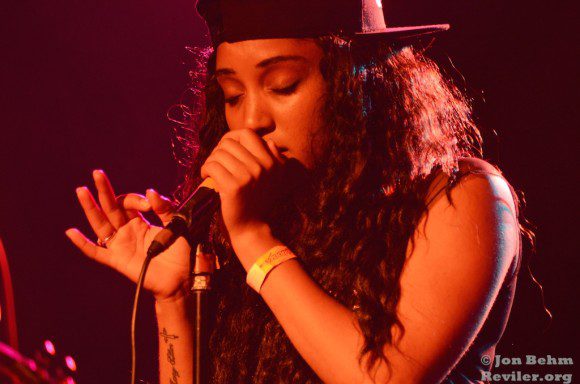 Another opener, Sofia Eris rhymed through lusty guitar chords with her band. Local rapper Tek did a quick, high energy rap before Bobby Raps came on to officially open for Muja. Bobby Raps came onstage around 11 to officially open as the venue slowly began to fill up. Delivering shout-outs to baby mamas, weed, and Muja Messiah, Bobby and his DJ amped the energy. He's as ratchet as MN rappers get, which says a lot about the Twin Cities.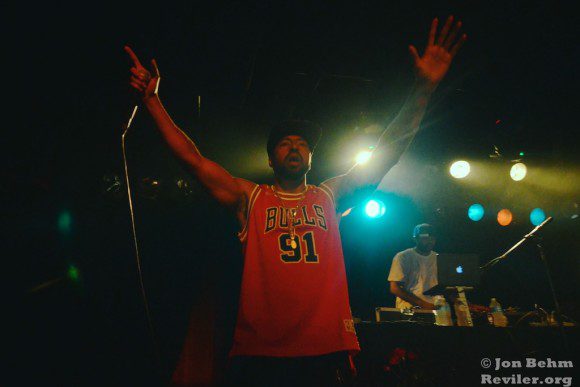 Muja, in signature theatrical style, came out of a red coffin rapping about topical issues like Sandra Bland. A nice crowd had accumulated at this point, bumping to Muja's raw mix of consciousness and lack of fucks given. He took it into a more personal direction later into the set, promoting tracks from his new album, Angel Blood Soup. Local rapper Maria Isa also joined Muja, infusing a bit of Puerto Rican reggaeton into the set. Muja was also joined by other local acts like Greg Grease and Mike the Martyr. East Coast boroughs rapper Roc Marciano finally graced the stage at almost 12:30, working the crowd with minimalist beats and old-school swagger. It didn't hit as well with the crowd as previous acts, and the night closed on an anti-climatic note that had the audience remembering the night as Muja's.
— Clara Wang