Three Takes: Donnie Trumpet and the Social Experiment (w/ Chance the Rapper) 'Surf'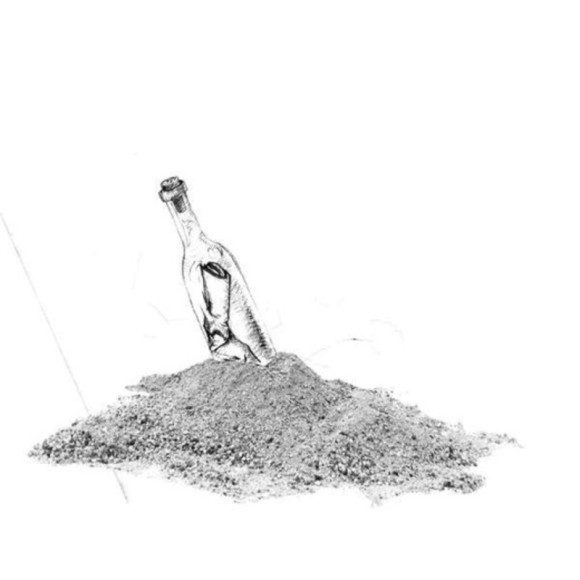 It can be difficult to gain a balanced perspective on an album after reading a single summary of the music. Bias can tilt a review, as can personal taste, history and just about everything else that is unique to the person writing it. So in an effort to offer an expanded perspective in such a medium, here are three reactions, three impressions, three takes on Surf by Donnie Trumpet and the Social Experiment (w/ Chance the Rapper).

Ali, @Egyptoknuckles
84/100
While many are aware of Donnie's days with the group Kids These Days as the bandleader, few are aware as to the role of The Social Experiment. Many have been quick to write this project off as a Chance The Rapper vanity project, a project that sees inventive instrumentation, a guest list a first time rapper would only dream up, and a fluid, cohesive album that takes cues from both the fruits of Kids These Days and Chance The Rapper equally, while being accessible. Soon as "Sunday Candy" hits though, that's when the breeze of this project hits like a ton of bricks, and creates an intensively fluid mood. Such tracks as "Slip Slide" with B.o.B, BJ The Chicago Kid, Busta Rhymes and Janelle Monae, with its fun and lively drum line rhythmic structure and rich bass chords, while "Warm Enough" has Noname Gypsy and J. Cole trading verses over the smooth jazz/R&B arrangement. Meanwhile, stark trumpet chords hit like a winter Chicago evening on "Nothing Came To Me," while elements of doo-wop and 80s electric R&B flutter freely on "Wanna Be Cool." While this album does lose some points in the way it all is mixed and mastered, the album is so expansive in its soundscape and every cameo hits in its proper moment to make you realize why you originally loved them in the first place. It helps make "Surf" such a fun listen overall, and there's nothing wrong with that.
Atom Robinson, @atomrobinson
92/100
It's easy to focus on Chance the Rapper's contributions to this album – he's clearly one of the great mc's of his generation, but the entire production, particularly the performances of Donnie Trumpet (Nico Segal) and the numerous guest appearances are head and shoulders above almost anything else that's out right now. This is a standout album.
The groove of "Slip Slide" bounces back and forth between a New Orleans second line beat and clicky hip hop. And, c'mon – it has a Busta Rhymes guest verse! Throughout the album, though, there's washy, atmospheric keyboard sighs and and swirling, mulitracked backing vocals. "Nothing Came to Me" is a Bitches Brew-like instrumental that whirls and loops over itself and sounds great.
The gospel tinged "Sunday Candy" is easily one of the standout tracks, not just of Surf, but of all of 2015. It's a deeply expressive love song to Chance's grandmother that somehow, defying all expectations, doesn't end up being facile or cheesy. It also has one of the greatest videos ever, so there's that.
There's a 80s party vibe to "Wanna Be Cool" (I SWEAR there's a sample of Michael Jackson's "Wanna Be Startin' Somethin'" in there somewhere), but the message is clear – Donnie, Chance, and the rest of the Social Experiment crew are charting their own path, finding what makes them feel artistically fulfilled, and creating meaning and real art on their own terms.
Josh, Reviler
91/100
Chance the Rapper is a generational talent, and the best part is that he isn't using that talent to sell his work to the lowest common denominator. With Acid Rap, his amazing 2013 mixtape, he gave away one of the very best rap albums of this decade. Now, he releases a new project with a session trumpet player, mixing soulful instrumentals with hip hop and beyond, and not only gives it away for free again, but doesn't even put his name in the title. All of this is to say that I was predisposed to like Donnie Trumpet and the Social Experiment's Surf LP, but my appreciation for the record goes well beyond that. From the warm soul of "Miracle" the jilted pop of "Caretaker" to the guest verses from hip hop heavyweights like Busta Rhymes, J. Cole, Erykah Badu and Big Sean, Surf is an eclectic album that oozes the kind of creative clarity that can't be created with even the most expensive protools setup. There are instrumental tracks like "Nothing Came to Me" that, while missing Chance's magnetic spirit, have proven to be as absorbing as the raps. The record pinnacles late, with the penultimate track "Sunday Candy," which is my favorite track released this year and a track that brings a huge smile to my face each time I hear it. From jazzy instrumentals to lush R&B to some of the best rap of the year, Surf isn't perfect (like most "mixtapes," it can get unwieldy and chases its own tail down rabbit holes that could have been tightened up), but it is one of the most engaging and enjoyable works released this year. I have no idea what is next for Chance the Rapper, but more than any other big artists around right now, I cannot wait to find out. Until then, I'll be spending warm summer evenings soaking in the joy of Surf.
Chance the Rapper will visit Minnesota as part of his Family Matters tour, stopping at Myth on 10/15.