Smellkin Ernesto: "Cambios" / Cassette Release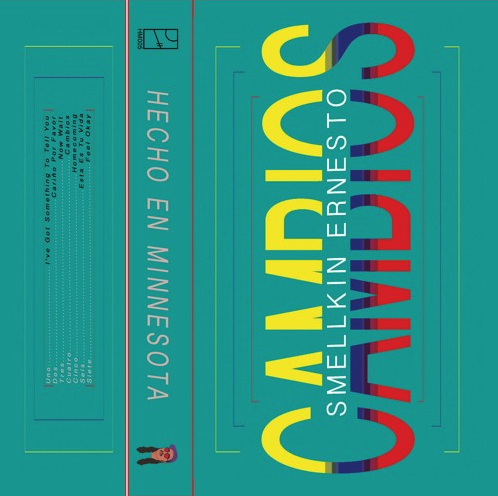 I have been impressed with the music of local artist Smellkin Ernesto ever since I first his track "Now Wait" a few months back. He's got a unique sound that could be described as a kind of dreamy, lo-fi funk/rock that casually flirts with lounge. He accomplished this with some great guitar licks, rink-a-dink (in the best way possible) keyboards, as well as bass and drums.  Over it all Ernesto sings romantic and earnest lyrics in both English and Spanish (he was born in Bogata but relocated to Minnesota). 

Ernesto will be releasing his latest cassette Cambios this Winter (2/1 Heavy Meadow) and it's a terrific collection of tunes to counter the fact that Winter temperatures have finally hit Minnesota. It features "Now Wait," in addition to six other songs. Notably "Homecoming" is about Ernesto's exodus from Columbia for most of his life and eventual reconnection with family there. You can stream the video below (grab tissues first).

Ernesto and his band will officially release the cassette with a show at the 331 Club on 2/1 which also features a stellar additional billing of both Loud Sun and Finesse (Free / Info here).  
— Jon