Sun Kil Moon: Admiral Fell Promises Review (Four Takes)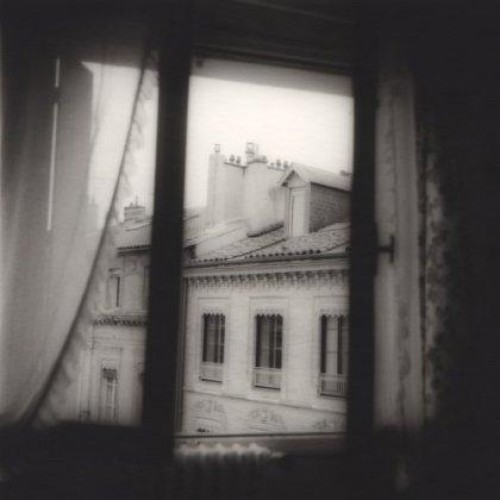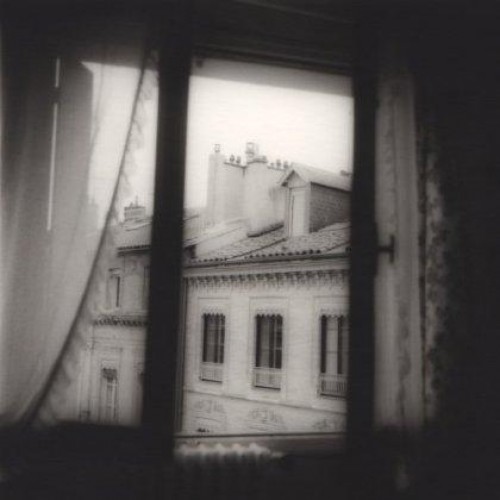 It can be difficult to gain a balanced perspective on an album after reading a single summary of the music. Bias can tilt a review, as can personal taste, history and just about everything else that is unique to the person writing it. So in an effort to offer an expanded perspective in such a medium, here are four reactions, four impressions, Four Takes on Admiral Fell Promises by Sun Kil Moon.

Kristian Melom (Minor Kingdom)
80/100
"No this is not my guitar, I'm bringing it to a friend. No I don't sing, I'm only humming along. Up here in the air, I'm just mumbling at the clouds."  The first couple of lines on Sun Kil Moon's fourth album Admiral Fell Promises present this concept as if a familiar friend to those who already know Mark Kozelek's work. The classical guitar Mark plays on every single track happens to be a borrowed sound compared to his usual fare, and yes he does appear to be mumbling at the clouds.
There is no denying that the traditional technique Mark flexes on this disc is astounding.  Dude can play guitar. The fancy finger-work shown here strikes with a precision that grounds his beautiful ghostly tenor.  Stories of familiar voyages travel through you like the waves and highway markers they were based upon.
This record as a whole could be considered pretty polarizing, meaning you have to be in a very specific mood to listen to it.  If Admiral were a tea, it would be chamomile.  I happen to be a fan of chamomile music.

Kyle Matteson (More Cowbell)
87/100
Mark Kozelek has already released two of my favorite albums of the last decade with 2003's Ghosts of the Great Highway and 2008's April, so you can imagine my excitement when I heard he would be releasing a new album of original material this year already (2 years vs. 5 years between Ghosts and April). That excitement was diminished slightly when I found out the album was all nylon string solo acoustic (I should have just re-listened to Red House Painter's 'Summer Dress' on repeat to ease my worries). That's not to say Kozelek needs a ton of layers and flair to succeed, he's a hell of a guitar player on his own. But I would be lying if I said I wouldn't miss his great electric guitar playing and full band arrangements that made both Ghosts and April so appealing to me. Cue me eating my words.  Admiral Fell Promises, while very mellow and VERY minimal in its instrumentation, is nearly every bit as moving.  Much like April, this album is best appreciated with late night listens for me. The Spanish style guitar playing on much of the record is very tasteful and rarely flashy and the melodies and lyrical content are very rewarding. While it might not have the majestic highs of Ghosts or April, and its vibe is quite a bit darker overall, make no mistake, this album is a very worthy follow-up that I will be enjoying for quite some time.
Jon Behm (Reviler)
85/100
My thoughts on classical guitar can be summed up as follows: Without vocals it is incredibly boring.  With vocal accompaniment though it can be incredibly beautiful.  Luckily Mark Kozalek, great finger picker that he is, went with the latter category in the new Sun Kil Moon record Admiral Fell Promises, adding the tremendous weight of his introspective lyricism to the Spanish guitar arrangements.  The result is generally lovely, with Kozalek's bittersweet melancholy equaling his 2003 pinnacle (in my opinion) Ghosts of the Great Highway.
It seems with every release Kozalek gets me with one particular song that makes me crumble like old sandstone (Ghosts' "Si, Paloma" being one such an example) and in this case "Third and Seneca" takes the prize.  Like a much older, better travelled Sufjan Stevens, Kozalek brings life to the land in his lyrics, taking on the whole of the Western portion of the nation.  It makes me want to buy a motorcycle and head down the Pacific Coast highway, collecting folk histories all along the way.  Like the rest of Admiral, "Third and Seneca" sounds weary and nostalgic – making me feel like I miss things that I have never even seen.   It helps that Kozalek's tenor is contagiously sad the way some people's laugh's are inescapably infectious.

Matt Linden (Reviler)
71/100
I'll have to admit upfront that before listening to Admiral Fell Promises, the third original LP from Sun Kil Moon, I hadn't been at all familiar with Mark Kozelek or any of his previous work with his former band Red House Painters. And after only a few minutes of research it was clear that I had missed out on someone who is, in the very least, prolific. With nearly a dozen releases under his belt, it was obvious I was entering into a mind that was well into full creative stride and I felt obligated to keep this initial impression in mind when entering Admiral.
In all honesty, this isn't exactly my kind of breezy summer album. But regardless of its true intent, Admiral is really about what it forces you to feel and the emotional imprint it leaves on you. And that's what Kozelek and crew are able to capture so well. Admiral Fell Promises" as a whole is so damn genuine, so eerily intimate and so hauntingly captivating that you can't pull your ears away. On one of their previous releases, Tiny Cities, Sun Kil Moon devoted an entire record to Modest Mouse covers and judging from the content in Admiral, it's easy to see how notorious sad sack Isaac Brock and Kozelek's stars aligned on some atmospherically somber plain. And it's on that plain where listeners will find themselves on Admiral. Scattered through the epic ten tracks, Kozelek croons his often times painfully autobiographical lyrics over complex and eloquent nylon-stringed instrumentations. I say epic because most of the tracks hover around the 6-mintue mark or more. This, though, is a double-edged sword. The songs are long, and some drag on a little more than they should, but the guitar delivery lets every pluck and strum seem calculated to the point that you can't call it anything other than masterful. But there were times in the middle of the record when tracks became indistinguishable from one another. Also, the minimally arranged backdrop makes Admiral feel like a vocal album than anything else. Of course, this isn't a bad thing because Kozelek's voice is as warm and broad as it is delicate and controlled.
In the end, I just didn't feel myself becoming attached to this record in any substantial way. This record begs for a listener that dearly needs something to embrace during, let's say, a break up or some much-needed introspective alone time. At this point in his career, Kozelek knows how to write his long-winded, unraveling acoustic vignettes with ease.  And although I did find the record enjoyable, I don't think I will be spinning it any time soon. For fans of Sun Kil Moon, this will probably be a standard affair with these glum folkies.
Admiral Fell Promises will be available on 7/13 or is available for pre-order here.
Sun Kil Moon – Australian Winter
Sun Kil Moon:          Myspace