Buffalo Moon "Chica de Luna" + 8 more songs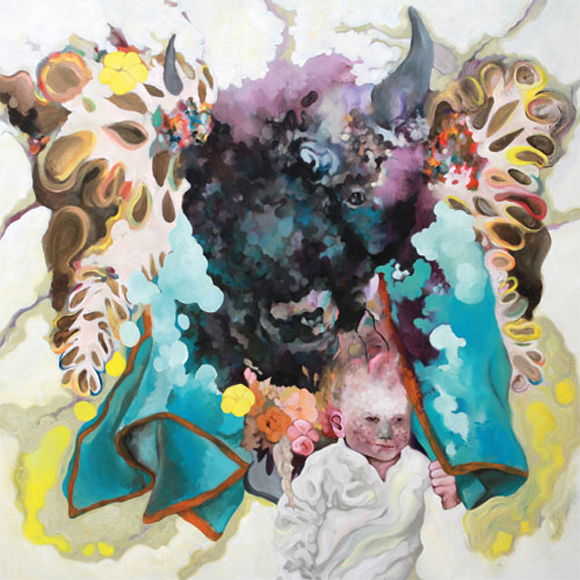 Who doesn't love a good conflict of interest? Here's your daily dose of shameless cross-promotion. My day job is at Utne Reader, a magazine you probably haven't heard of if you're younger than 30. For most of the month, I get paid way too much to read amazing articles from all over the alternative press. My passion there, however, is putting together our monthly sampler—a collection of songs released on independent record labels.
I started off October's sampler with some local talent—a track off of Buffalo Moon's forthcoming album Selva Surreal, to be released October 25 on Moon Glyph. As far as I can tell, for the time being the Utne sampler is the only place you can download the track. I thought that it was an excellent step forward for the group, channelling the lounge-y, South American flavored rhythms with sun-drenched garage pop in perfect proportions. If the rest of the album is as good as "Chica de Luna," I'm preemptively putting it in my year-end best-of list.
On top of the Buffalo Moon track, you can snatch eight more tracks. Local songstress Dessa is included (if you're into that sort of thing), as well as a number of more experimental cuts. "Cartouche" by Mint is a personal favorite, a sparkly bedroom electronica groove-marathon. The iconAclass, Phillip Schroeder, and Creole Choir of Cuba are also worth a listen. Anyhow … go download 'em!
—Will Wlizlo