Who Even Listens to WMCN? Cedar show tonight (Songs from Carroll + The Velveteens + Bad Bad Hats)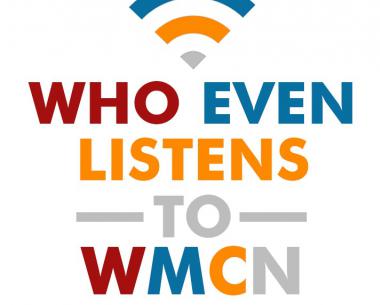 If you strapped me to a polygraph machine and posed the question from the show tonight at the Cedar ("Who Even Listens to WMCN?), an honest answer from me would be "no." I am going to plead innocence to this transgression as I was not even aware that Macalaster Collage had a radio station, so this event has already helped raise awareness for at least one person. The station is hosting a show/event tonight at the Cedar Cultural Center and among the other various festivities taking place (details here), the show collects some bright eyed (read: young) up and coming local bands. Listen below to songs from three of the groups hitting the stage tonight: Carroll, The Velveteens and Bad Bad Hats.
"Sticks" from Carroll is a warm slab of earnest, downbeat but melodic pop music that takes the prettiest route to cutting open a vein. The instrumentation is ornamented, with a slick gloss rounding out the edges and the sad eyed vocals ("I'm Losing every battle that I fight") matching the dramatic, jangly pop stylings that the band put together on their polished, well executed debut recordings. Bad Bad Hats sound like a continuation of the Lucy Michelle/Caroline Smith strand of powerful female vocalist if those artists had liked Rilo Kiley more than quirky folk music. The music is sparse, pushed towards the back to highlight the sugary sweet lead vocals, which croon lyrics centered around young heartbreak while hanging out at a local gas station. The Velveteens, whose 2012 cassette is streaming below, are less overtly pop and genteel than the other two bands, more punk geared than polished. Blending together pop, doo-wop and garage rock into a package that sounds a bit like a lo-fi Phil Spector project, the group have a contemporary sound with strong vintage undercurrents. Don't let the lo-fi production force you to miss out on the catchy, timeless songs the group put together on their recent tape, forging on with in the tradition of the late, great God Damn Doo-Wop Band.
Catch all three bands along with Is Home Is & Maeth and a plethora of other activities tonight at the Cedar and join me in checking out WMCN if you get a chance.
[soundcloud url="http://api.soundcloud.com/tracks/63942469″ params="" width=" 100%" height="166″ iframe="true" /]
[soundcloud url="http://api.soundcloud.com/tracks/76612215″ params="" width=" 100%" height="166″ iframe="true" /]